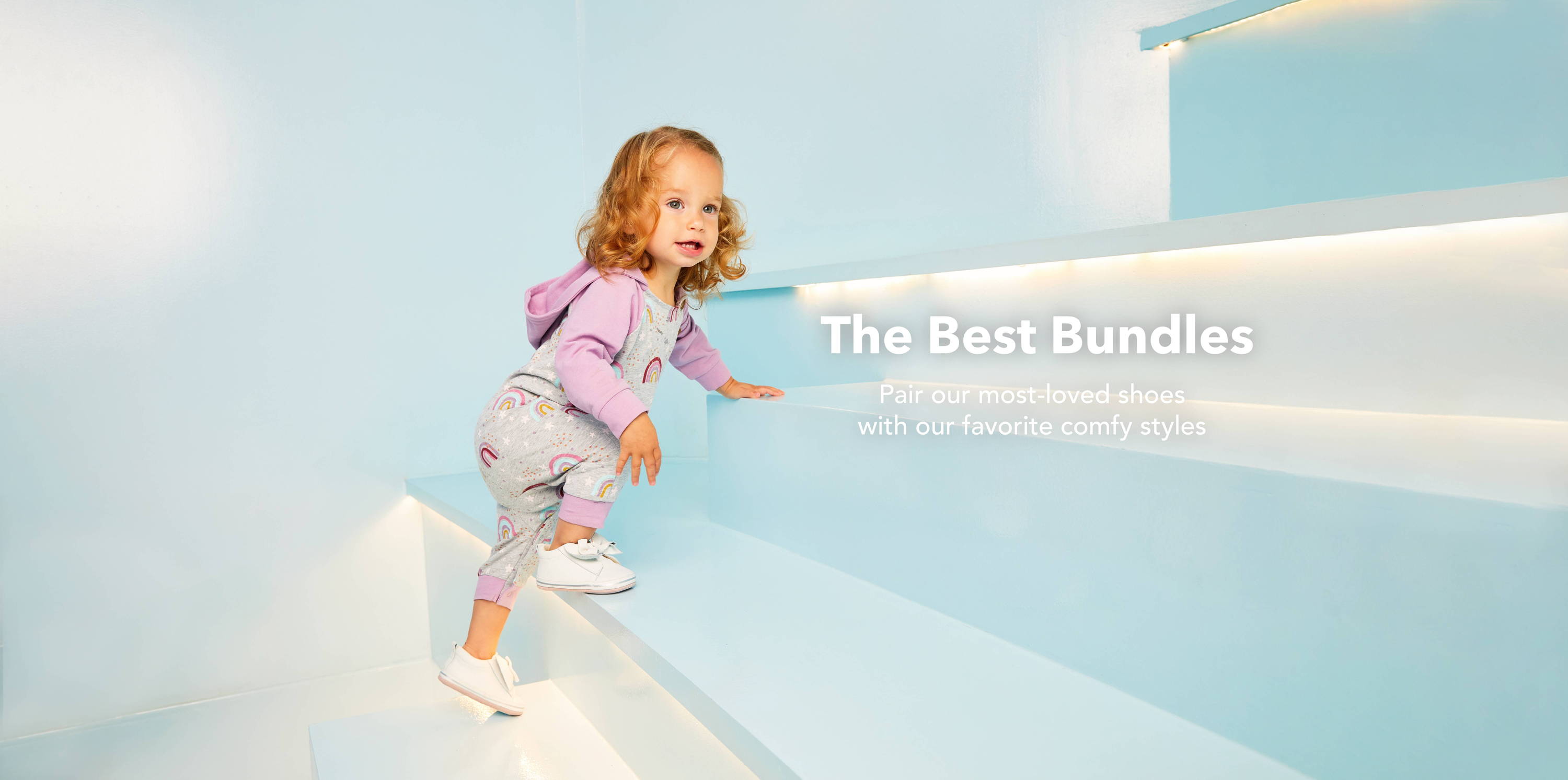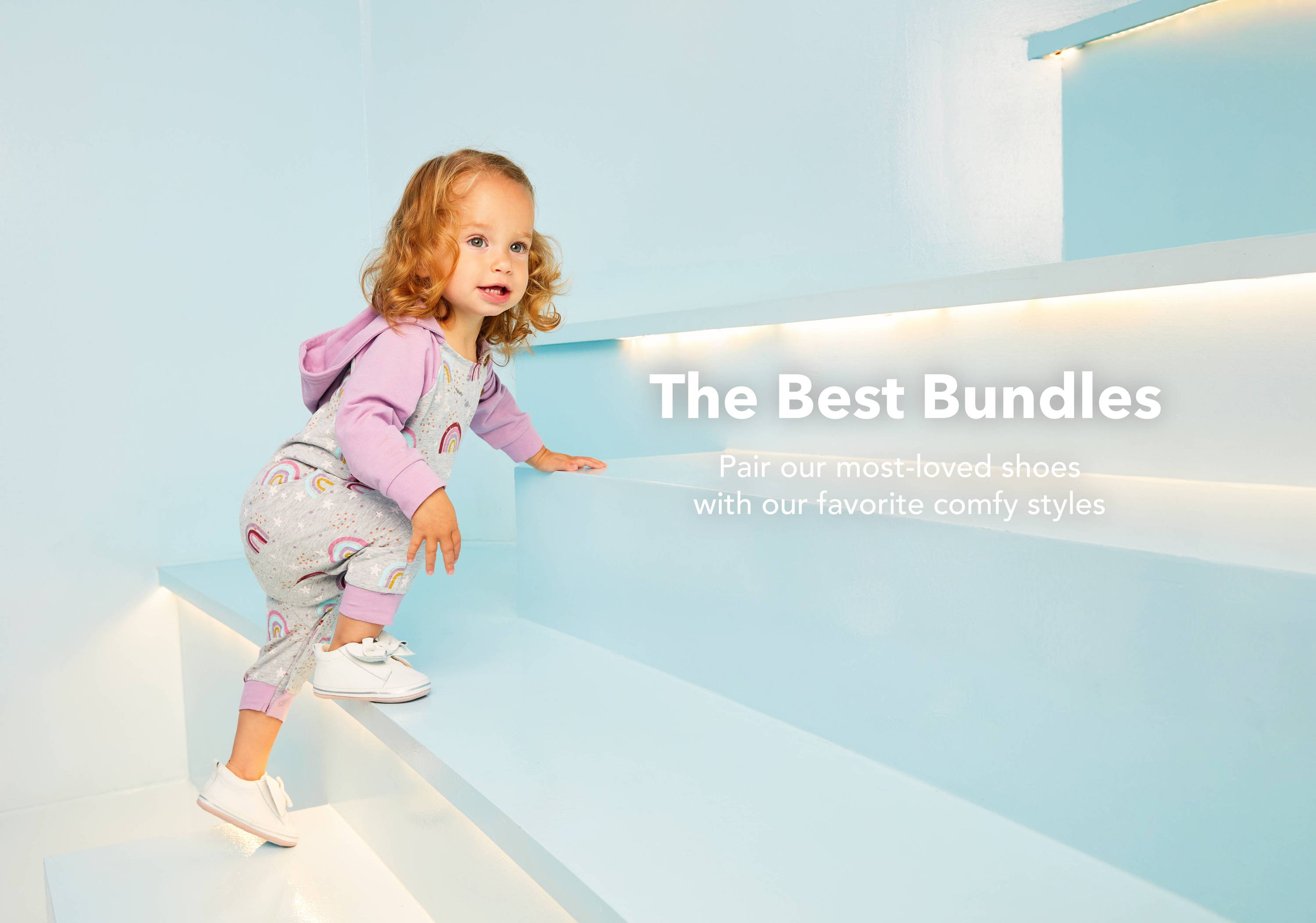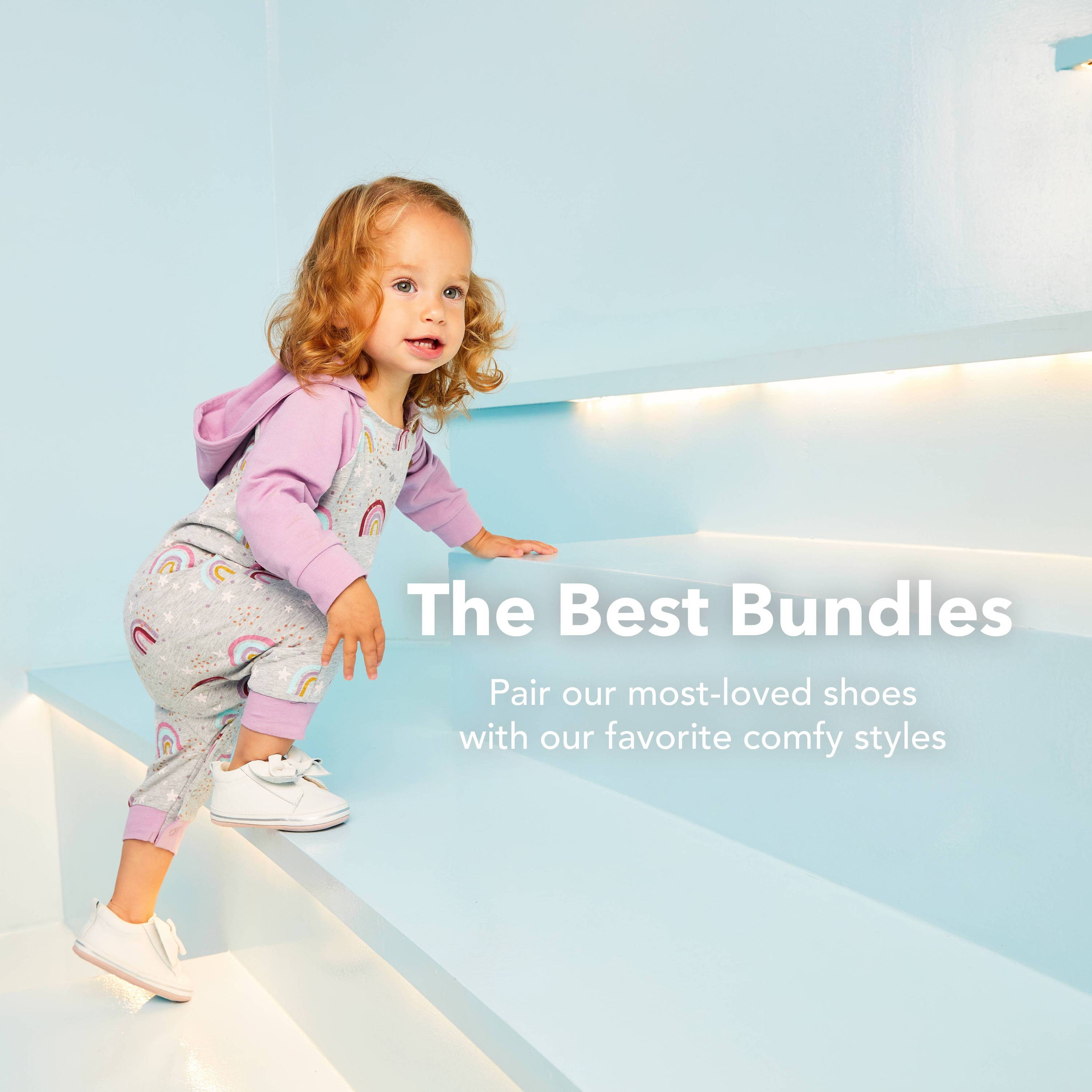 Smiley Sunshine

Long sleeved, short sleeved, wear the smiley sunshine all year long.
Pair them up with the all-time-favorite liam charcoal.

Beautiful and soft!
We were very pleasantly surprised! The shoes are beautiful, soft and very well made.
My son loved them in no time. Great first step shoes!
- Dana L.

Cute and helpful!
He took his first steps 2 weeks after they arrived!
- Carolyn P.
Rosey Elephant

Top to bottom, in and out, with the Dumbo spirits!

Great for all occasions!
The material is super soft and stretchy and is easy to put on my little one. It's a great outfit for going out, playing around the house - and comfortable enough for nap time! The elephant theme is also super cute.

- Melissa H.

I Love Robeez
I love Robeez! Both my kids had them when they were babies and I recently purchased a pair for their diddi, who looked after them when they toddlers, for her own baby. They are a tradition!

- Susan T.

Good quality slippers
These are good quality slippers that last. They are a little pricey but you get exactly what you paid for. My granddaughter took them right out of the box and put them on herself and after a few minutes she didnt even notice them.
- Francis
Camo Dinosaur

Get the little dinosaur covered from winter to spring, from indoors to outdoors.

Such as a great gift
I got this jacket for my grandson for the holidays. I really liked the pattern and he loves dinosaurs so this was the perfect gift. It for sure keeps him warm and it seems like he also likes having it on...

- Michael W.

First shoes
Wonderful! Our baby is a brand new walker and was able to walk in these with ease. So darn cute!
- Patricia S.