Welcome to our new Expert IG Live series, Baby Steps -- Every month, on Instagram Live, we bring you parenting experts we admire to answer questions from our community and teach us a few new things. Join us in taking some Baby Steps towards raising happy and healthy kiddos.
Today on Robeez, we chatted with Teresa, a Pediatric Occupational Therapist to learn what an OT is and when a child should work with one; tips to facilitate standing, walking, reaching outside base of support and postural control; and how to build an obstacle course using household items to facilitate strengthening of the core, upper body and lower body.
Here are 5 key takeaways from our chat, and the video, in case you missed us Live!
1. What is a Pediatric Occupational Therapist?
As a Pediatric Occupational Therapist, aka an OT, Teresa gets to strengthen and develop skills that children will use across their lifespan to grow into functioning independent adults. Her job is to assess variables that may hinder a child's ability to progress, and develop and meet goals through play and functional activities. The skills an OT works on includes fine motor and gross motor, sensory motor, visual motor, executive functioning, self-care tasks and social skills. Targeting all of these areas allows Teresa to look at the child as whole and provide a holistic approach of teaching and planning treatment.
2. Why Executive Functioning skills are important to have, even at a young age
Executive functioning is a complex neuropsychological concept referring to a person's coordinated ability to plan, initiate, organize, connect information, transition, shift mindsets, set goals, prioritize, remember, and self-monitor. Children who struggle with executive functioning can have challenges controlling impulses, and may have trouble stopping negative behaviors without thinking.
3. A lot of work is done at-home with a parent or caregiver
Teresa's time in her classroom is limited, so she works very closely with her parents to continue the learning at home. She says all of her parents are eager and excited to do the work because they want to see their child thrive.
"I love being able to educate and empower parents, as well as inspire developmental play ideas with upcycled materials or daily household items you would find naturally have around the house, so if you are ever at a loss for activities to do with your little ones feel free to check out my page on IG." - Teresa
4. Some important milestones for a one-year-old-
"So I never like to say these milestones are specific to any one age, because I don't like parents to feel if their kiddos haven't hit them they need to be worried. All kids develop at their own unique pace and just because they start a little later than other kids or siblings, doesn't necessarily warrant concern, so always consult your pediatrician if any specific delays you have questions on. Even with assessment's there are always "ranges" so it could be anywhere from 9 months to 15 months, give or take a little." - Teresa
Around this age some developmental milestones you may start to see are:
Pulling off socks and shoes
Cooperating while dressing (helps pull off clothes, extends arms and legs to assist with dressing)
Scribbling on paper
Standing alone
Walking (1-2 steps)
Using thumb and pointer finger to pick up small objects
5. Teresa's favorite baby gear when working with the kids in the classroom
Teresa shared an at-home obstacle course that you can build with household items, as well as shared some of her favorite brands when working outside of the home.
FoxPrint Pop-Up Kids Play Tunnel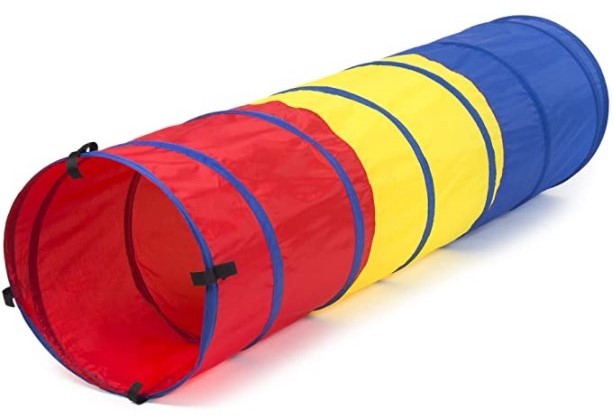 The Nugget: the infinitely configurable play couch made up of four foam pieces (base, cushion, and two triangle pillows), covered in a microsuede fabric cover in the color of your choice.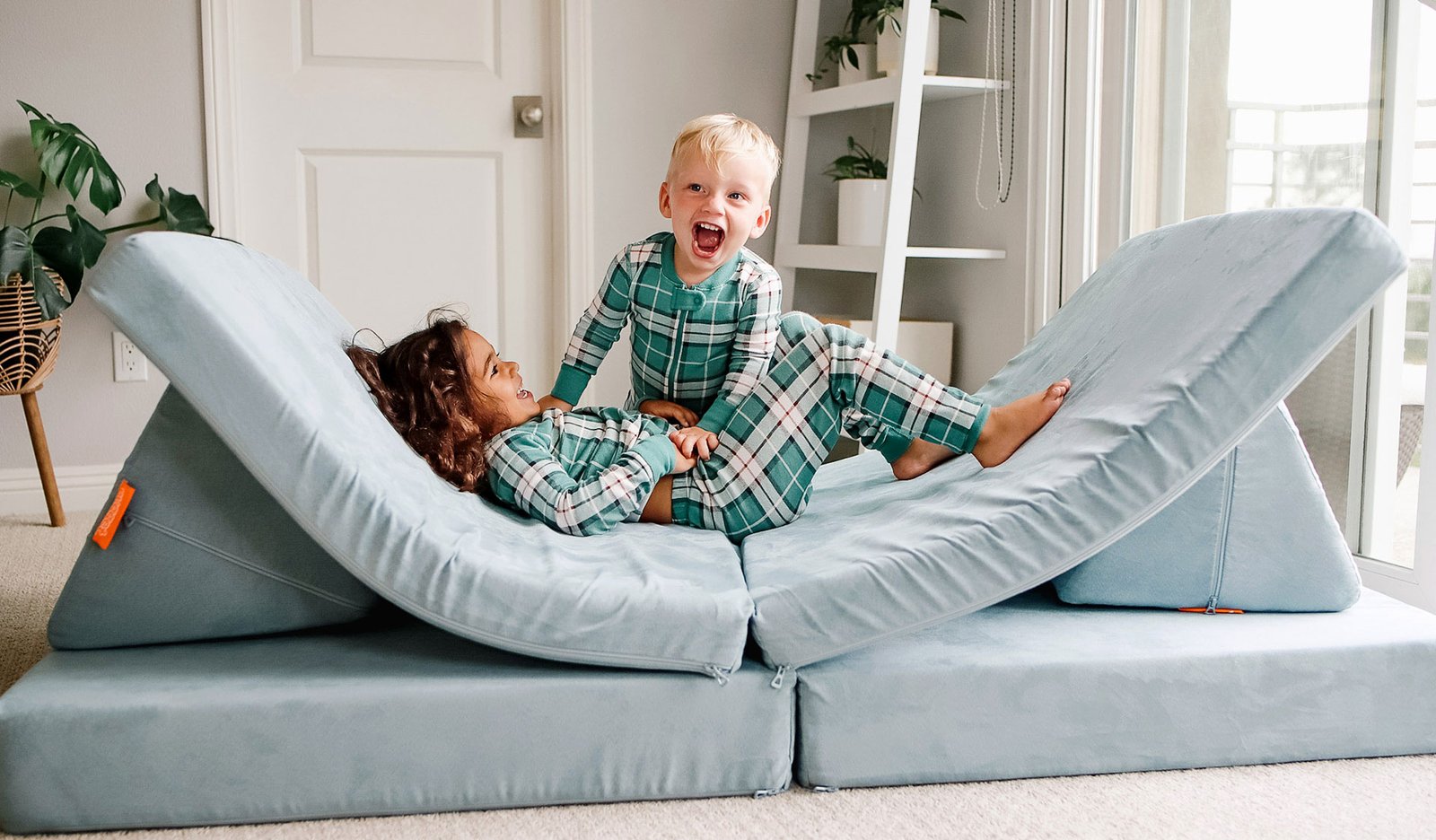 The Nugget Pillow Pack: a two-pack of their triangular Nugget pillows — the best (and comfiest) building blocks in the playroom.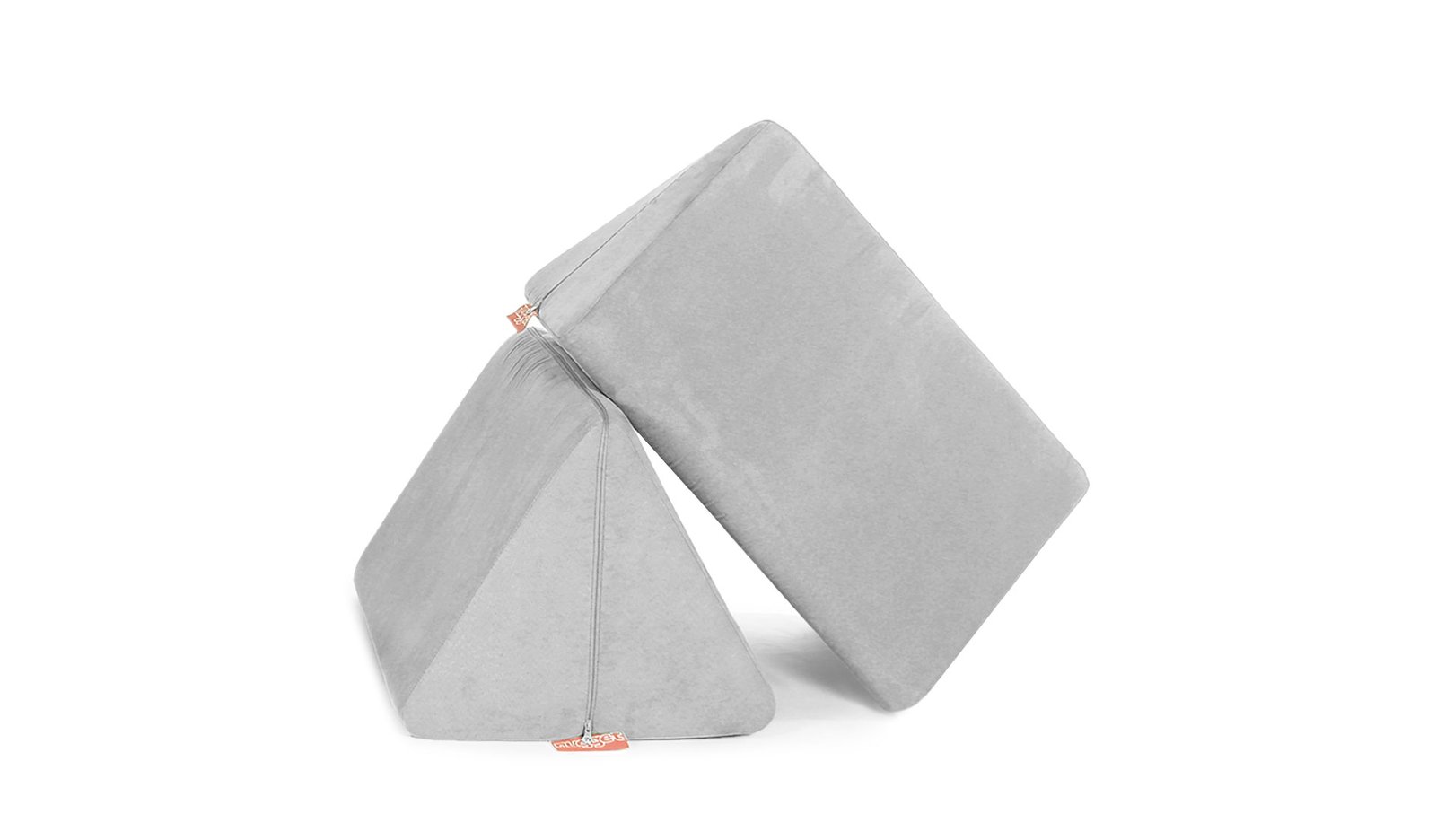 Check out Teresa's Amazon list here, so you can recreate other activities with your kiddos! Be sure to follow her on Instagram for DIY FUNctional kid's activities.
Enjoy!
The Robeez Team