We're kicking off Mother's Day a little early by honoring four rockstar moms who are part of our amazing community. Over the past few months, we've worked closely with these mamas and time and time again, we're in awe of who these women are and how they handle motherhood. We interviewed them for our Mother's Day series, Mother Knows Best, and we're excited to share their #relatable responses here! Enjoy and be sure to check back every day this week for another mama spotlight.
We're not even going to pretend we weren't drawn to Kylie because of her beautiful confections! We can't remember which sweet treat caught our attention first - just a few yummy looking treats here, here and here so you know what we're talking about! We dare you to follow her and not slide into her DMs about her treats, motherhood or home. Enjoy!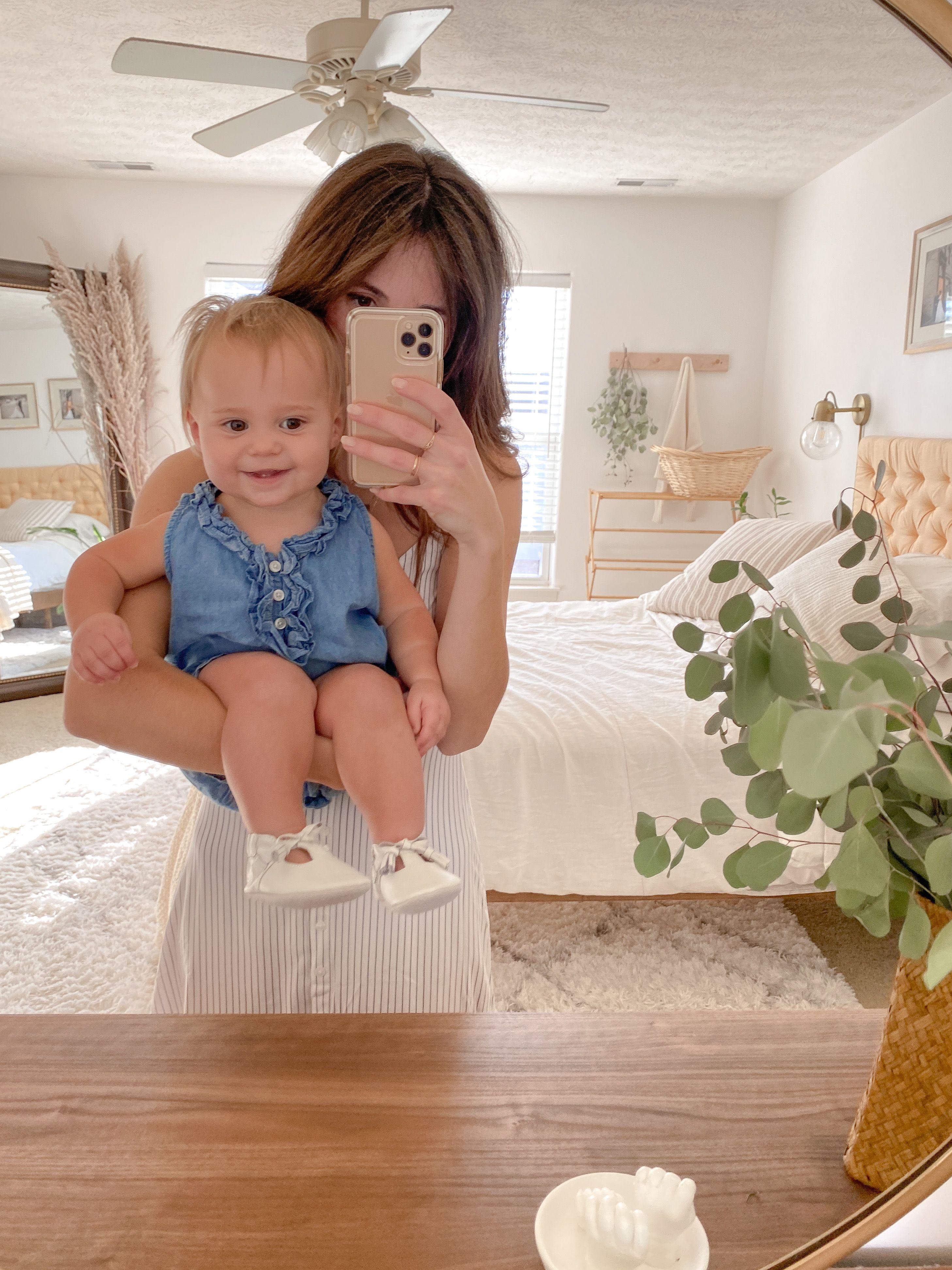 ROBEEZ: What's the best advice your mother gave you?

KYLIE: It can be so bittersweet to see our children grow older. My mom frequently reminds me that every age brings its own joys, which helps me to appreciate each day and love the stage we're in.
ROBEEZ: What's one piece of advice you wish you knew when you became a new mama?

KYLIE: Something I was told but didn't quite grasp until I brought a second baby home was that everything is a phase and it will pass. The baby will eventually sleep again. Don't stress over it too much.
ROBEEZ: We enjoy celebrating milestones here (big or small), what was the last milestone you celebrated in your home?

KYLIE: The day Piper took her first steps was big. Walking hand in hand with the girls makes my heart so full. I'm living my childhood dreams.
ROBEEZ: Our brand started with a Mom, a need and an idea… if you could have one superpower as a mom, what would it be and why?

KYLIE: I really wish my memory was better. If only I could rewind and relive precious moments!
ROBEEZ: How are you celebrating this Mother's Day?

KYLIE: It's just another day at our house. We'll be together and that's all I need.