We're kicking off Mother's Day a little early by honoring four rockstar moms who are part of our amazing community. Over the past few months, we've worked closely with these mamas and time and time again, we're in awe of who these women are and how they handle motherhood. We interviewed them for our Mother's Day series, Mother Knows Best, and we're excited to share their #relatable responses here! Enjoy and be sure to check back every day this week for another mama spotlight.
Shai is a mother of three beautiful daughters living in Canada with her family. Shai's motherhood journey felt all too familiar to us as she does what she does so well in sharing the beauty of everyday moments with her followers. It's actually pretty similar to our Robeez mission, which is to help growing families with baby products that enhance early childhood experiences and capture the magic of life's everyday moments. Get to know Shai below.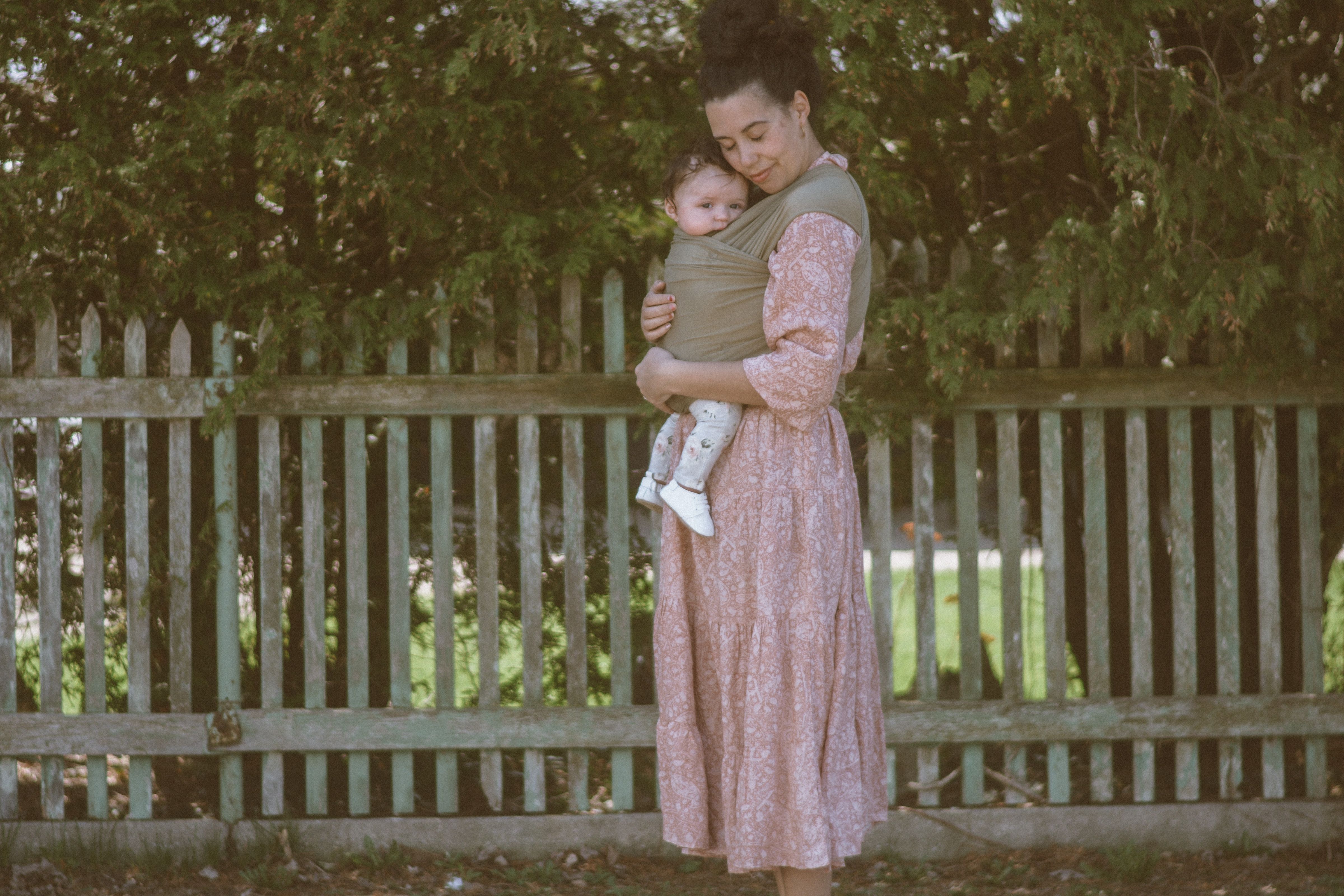 ROBEEZ: What's the best advice your mother gave you?

SHAI: My mother always encouraged me to try my best at everything. She never made me feel like I needed to BE the best at everything, but she always told me to put in a good effort at what I set out to do.
ROBEEZ: What was your favorite tradition growing up?

SHAI: As a child, my mom would let me and my siblings choose our favourite meal for our birthdays. We would all eat our special meal, have cake and pop and it was just something I loved as a kid and into my teen years. It's definitely something I want to do for my kids each year.
ROBEEZ: What's your favorite part of being a mom?

SHAI: This is such a hard question because I love so many parts of motherhood; however, I think what I love most is seeing my girls' personalities and individuality develop as they grow. It's definitely bittersweet seeing them get so big, but it's also just SO COOL seeing who they are turning out to be.
ROBEEZ: Five words that describe motherhood to you…

SHAI:
Rewarding
Challenging
Sanctifying
Beautiful
Character-building
ROBEEZ: We'll say it again - we love capturing the magic of life's everyday moments, what is one of your favorite everyday moments? And why?

SHAI: One of my favourite everyday moments is when I'm putting my oldest child, Ella, to bed. She always asks for a "nuzzle, nuzzle" before I leave her room...and it's been about two years of that, every night. I also just love snuggling my girls, reading them stories, watching their shows with them. Just being close to them each day is my favourite thing.